The most common types of garage doors are sectionals, roll-up, tilt-up, slide-to side, and side-hinged.
Most homeowners don't approach garage door replacement the same way they might their front door. After all, it's just a garage door…right? Well, we encourage you to think again! As a leading provider of garage door replacement throughout Salt Lake County and the surrounding communities, the experts at Affordable Garage Door Repair believe that choosing a new garage door should be an exciting decision that increases the curb appeal and value of your home.
Since a garage door gets a substantial plot of visual real estate for visitors or even passersby, it's essential to be informed when considering a replacement or upgrade. While there are lots of flourish and material options to embellish the front of your closed garage, it's crucial to start with the fundamentals. Today, we'll take a look at a couple of the most common types of residential garage doors to choose from.
Sectional Garage Doors
Take a walk down the block, and you'll probably spot one before you get too far — as sectional garage doors are the most popular garage door types in the United States! These garage doors are made up of panel sections connected with hinges. As the door opens or closes, wheels by the panel roll inside tracks flanking each side of the door opening. Since the hinges bend over the curved track portion, the door can sit parallel to the ceiling while open and in line with the walls when shut.
A pair of high-tension springs sit above the opening. They're attached to cables that operate the door, holding it from drifting down when the door is partially open. These types of doors are typically made of steel, are reasonably low maintenance, and are highly customizable (window inserts, textures, colors, additional insulation, etc.). It's America's favorite for a reason!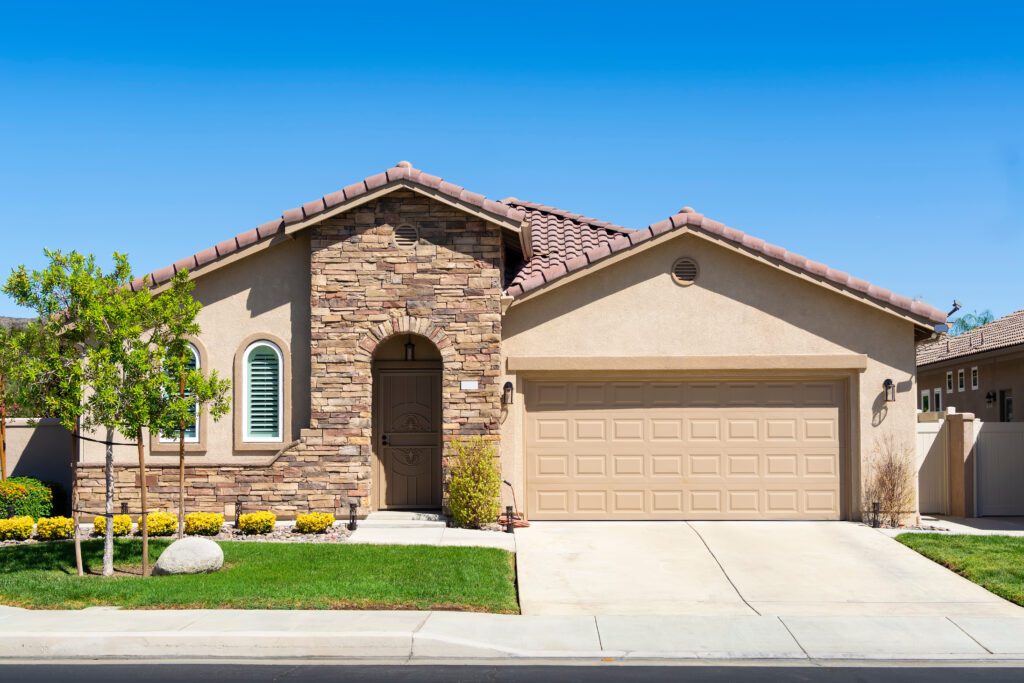 Roll-Up Garage Doors
Roll up garage doors are undoubtedly more common in commercial applications as opposed to residential. Nonetheless, these doors offer a no-frills design perfect for areas with limited ceiling space. These types of roll up garage doors offered by Affordable Garage Door Fix are made with 2"-3" steel slat sections that roll around a drum that sits above the door opening.
These doors are built to withstand heavy usage. High-performance units can be custom-built without springs or enclosed to prevent rust, corrosion, and freezing. This heavy-duty alternative typically comes with higher upfront costs than your standard sectional. Interested in what you've read so far? Contact Affordable Garage Door Repair today to learn more about garage door replacement near Layton. But that's not all — in the next part of this blog, we'll take a look at some other garage door styles.